FAIR EXCHANGE.
Fair Exchange
was a project initiated by No Clients and commissioned by the National Gallery of Victoria for the 2019 Melbourne Art Book Fair. Attendees of the fair were invited to bring along a book to trade in exchange for a selection of books accumulated from other participating stalls and the NGV bookstore.
The project aimed to highlight the value and non-value of books and also explore the distribution of books as not only art or objects, but as forms of currency.
Emile Zile
,
Danielle Reynolds
and
Erick Mitsak
were invited to be the official appraisers of Fair Exchange, deciding whether to approve or reject trades while determining the varying market conditions at play and the eventual market crash that happened in the last 30 minutes of trading resulting in all the books being given away for free.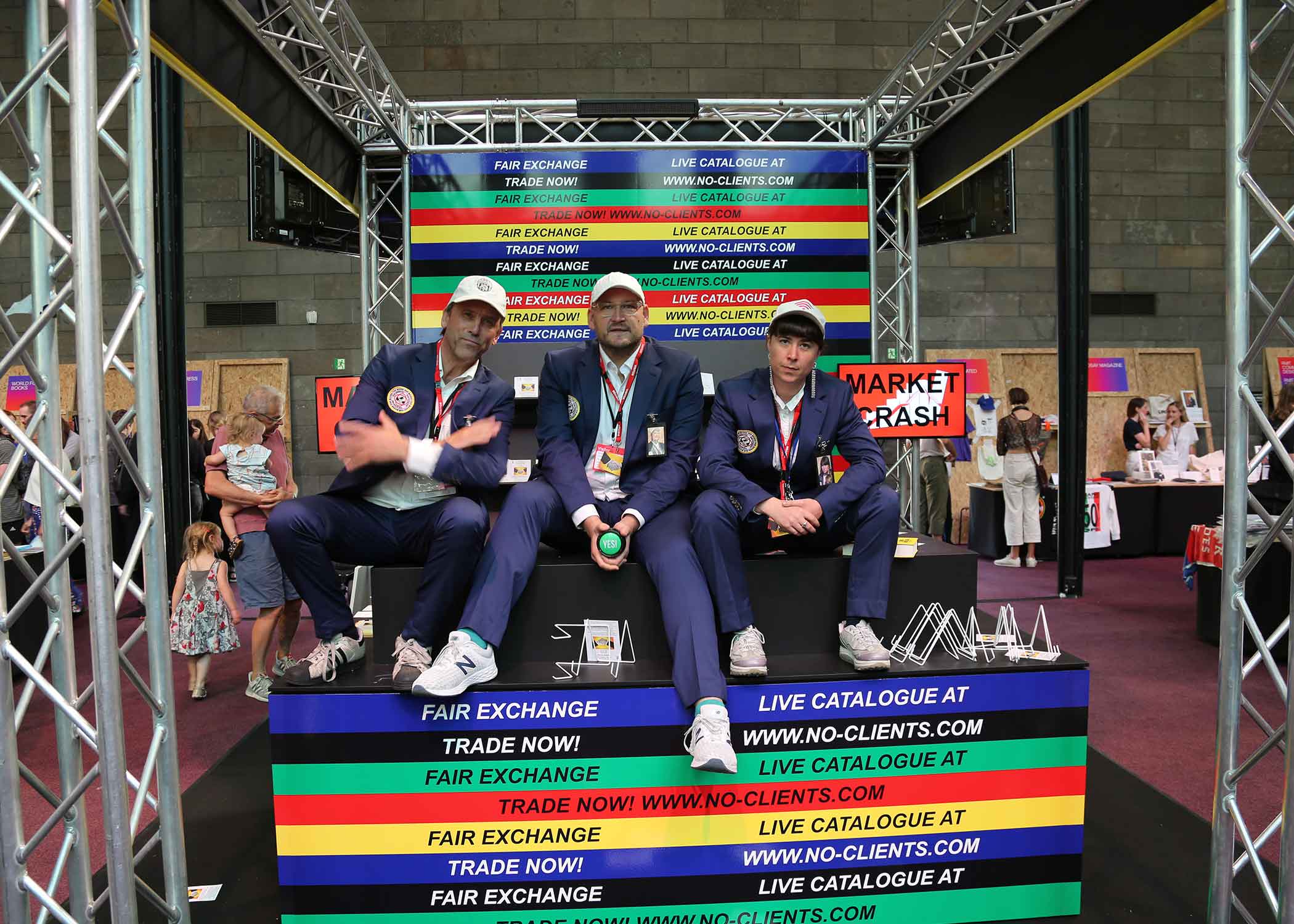 MILE END BAGELS.
Accompanying branding and collateral for Melbourne bakery and cafe
Mile End Bagels
. The aim was to spread the brand through easily distributable ephemera.
Deliverables of magnets, bumper stickers, green bags, uber eats packing labels and an a-frame were decided upon, merging a combination of traditional marketing objects with some more contemporary ones.
Their new website is currently in development.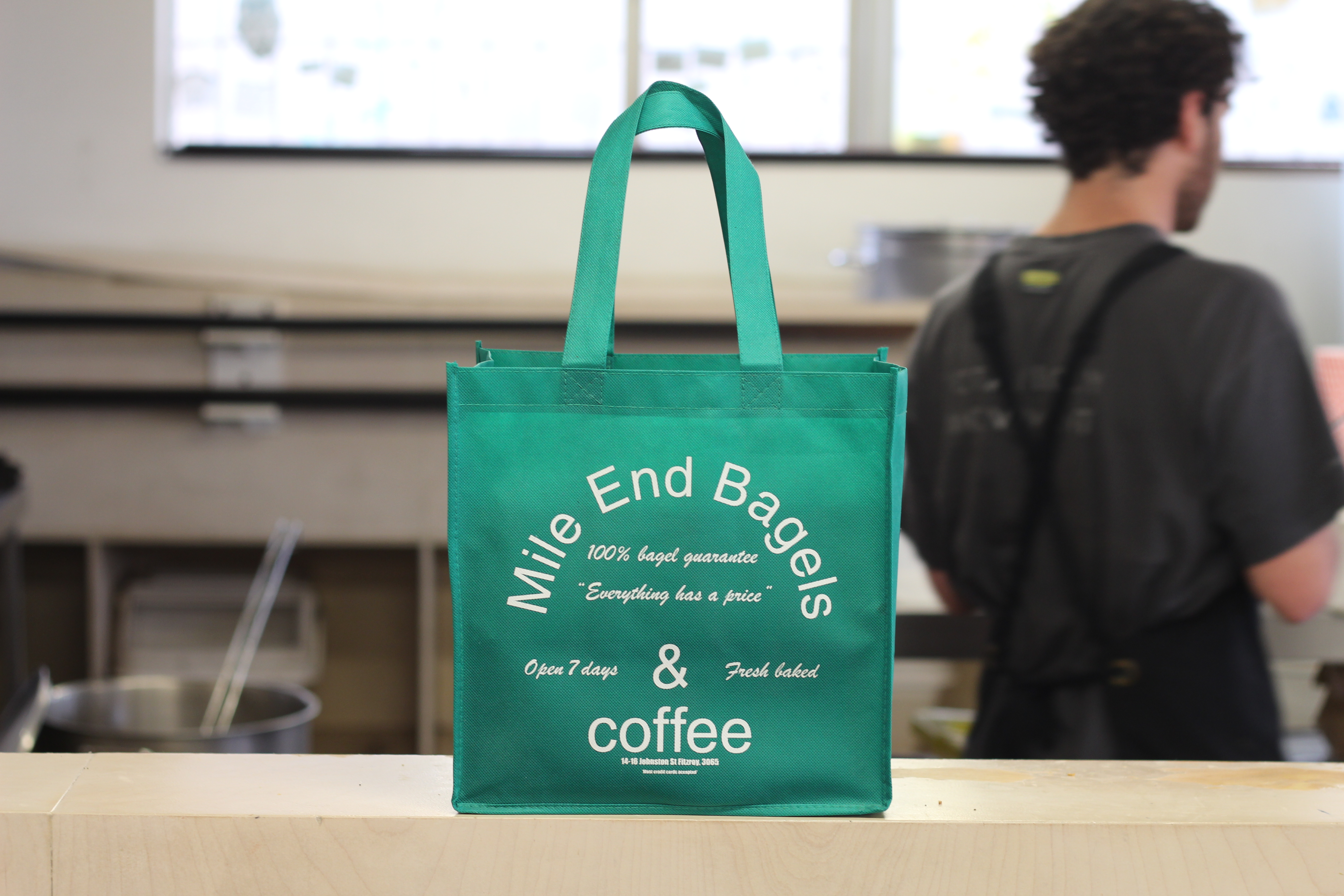 SHOP AND DWELLING.
Shop and Dwelling (SaD) is a studio and home with storefront visibility on Brunswick Street in North Fitzroy, Melbourne/Naarm. A place for 'work' to be displayed to the public, SaD also represents a project that aims to push the creative potential of what working in a shop can be, with particular focus on contemporary modes of publishing, distribution, labour and production and what their alternatives could be.
Shown is the documentation of the catalogue for SaD's
Grand Opening
. The event was centred around a collaboration with
Articles of Clothing,
which aimed to investigate the performative nature of work through a utility vest.
DEAD END FILM FESTIVAL

Dead End Film Festival (DEFF) aims to promote short narrative films that have limited screening opportunities. The curatorial voice of DEFF supports filmmakers, artists and performers that employ a resourceful approach to their artistic production.

A resourceful response to the 2020 festival identity resulted in an embrace of cheap materials and production, in which all the outcomes either were an extension or recontextualisation of the 2020 festival poster. A lo-fi/D.I.Y. aesthetic was diregarded, instead opting for more contemporary design, with a nod towards the future, not the past.

The identity spanned print and digital mediums, as well as including wayfinding, uniforms and audio annnoucments.